This location is for Registered Users Only.
Perhaps you need to login or register.
Contributor:
Ivan Sorgente
Simplify the roto of non-organic objects, 3D stabilizing and reversing the stabilization in one go.
Requirements:
11.0, 10.5, 10.0, 9.0 or later
Linux, Mac, Windows
01 Jan 2018
219
MaskMe it's a Nuke Gizmo that I've been developing while working at "The Senate VFX" . As a Compositor, quite often we end up doing a repetitive task and in my case as a 3D oriented dude, Camera projection is one of the operations that I use on an hourly base. 90% of the times, when working on a shot I end up using or creating a camera to facilitate all the common task such as roto/painting/patching etc..
What does it do? Simplify the roto of non-organic objects, 3D stabilizing and reversing the stabilization in one go.
When should you use it? Every time you have a camera or you will have to matchmove a shot. Instead of spending time moving roto shapes around you can easily do the same operations with a few keyframes in a much more precise way.
Where is the magic? There is no magic! it's a common technique, often avoided because you will need at least 10 nodes to make it work, re-create the setup multiple times and make sure that everything is the right place/order. What I've done is just refining the operations inside making everything simpler and user-friendly.
How does it work? easy 
- Plug the undistorted plate
- Plug the camera 
- Position a card or a cube in right XYZ coordinate
       Locators, Proxy Geo, Lidar data or a PointCloud ( Built-in in MaskMe ) are your friends here
- Set Reference Frame
Choose the frame where most of the details of the area/object you are trying to mask are visible.
- Switch to the Roto viewer and roto what you see!
Internally MaskMe is stabilizing the undistorted plate based on the card/cube position. This will allow you to be very precise and very, very, fast!!!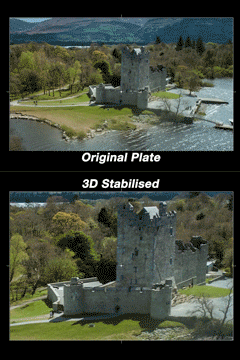 - Switch to the Render viewer. Job Done!.
This is what is happening behind the curtains: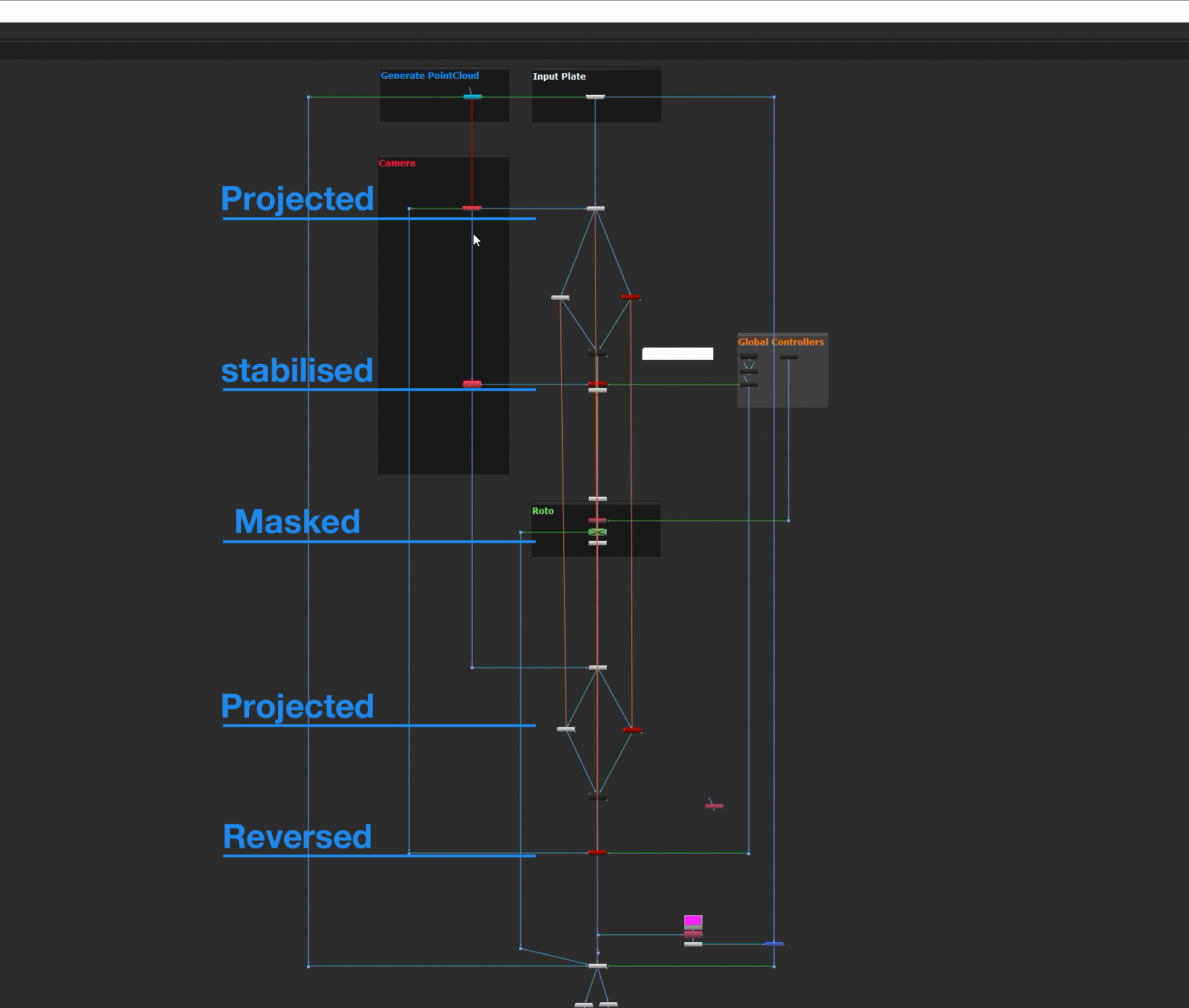 CHANGELOG
V1.6
Fixed Unplugged Output when re-opening Nuke Script
Fixed bug that will not allow you to plug anything after the gizmo until you look at it first.
Removed Point Cloud Generator from the gizmo
v1.5
Fixed Expression Link showing in the nodegraph when using more than one gizmo.
Fixed black screen bug due to bad switch looking for non-existing knob
OFFICIAL PAGE
www.ivansorgente.com/Maskme
Free to use commercially.
Please login in order to download these files.